Children's Water Festival Gets Kids In the River!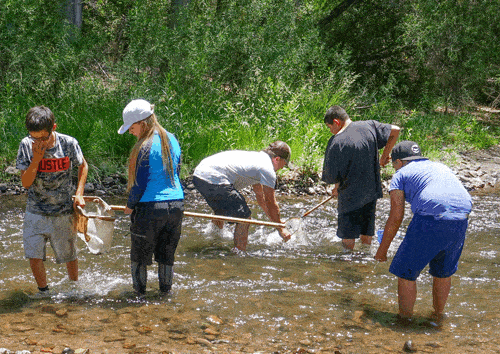 The Children's Water Festival is a unique educational event that allows the 5th graders of Grant, Hidalgo, and Luna Counties to visit and explore the Gila River and learn about the ecology of the watershed. The Upper Gila Watershed Alliance (UGWA) collaborates with The Nature Conservancy (TNC) to help students make lasting connections with the riparian habitat and its plants and animals. Given this opportunity, students learn to love the river and, as a result, want to protect it. Despite the river's proximity to Silver City, every year we find students who have never been to the Gila River. The festival brings both fun and educational experiences to the students and the families in our community.
---
Eco-camp Connects Teens To Nature!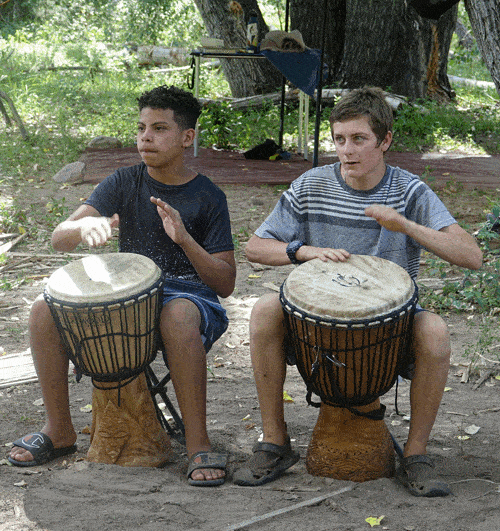 Because young people have inherited a planet significantly different from that of past generations, they will need new proficiencies to navigate this changed future. To assist them in this changing world, a five-day eco-camp was designed to reconnect young people with the natural world through a variety of fun, place-based activities, including primitive skills training local stewardship projects, and an introduction to regional indigenous cultures.
Thank you to the Conservation Lands Foundation, the New Mexico Outdoor Equity Fund, The Nature Conservancy and the Wilderness Society for funding our environmental education programs.