Our Staff
Carol Ann Fugagli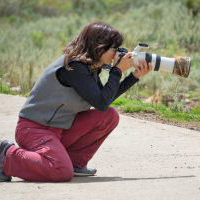 Executive Director
Carol Ann has lived in the Silver City area with her family for over 20 years. She's worked for UGWA since 2013 and is an ornithologist. She trained with former Vice President Al Gore as a Climate Reality Leader and has a passion for teaching the science of climate change and the opportunities it brings to our youth. She enjoys contra dancing, hiking, and photographing birds.
Rebecca Martin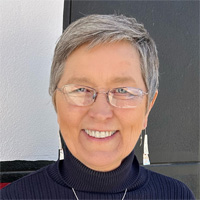 Administrative Assistant
Rebecca has a wide range of business experience most recently at the Silver City Visitor Center where she was the manager for over five years. She has lived in Silver City since 2001, when she came for her first visit and never left. Before coming to New Mexico, she worked in corporate training and development. She loves long walks with her dog and baking tasty treats.
---
Board of Directors
Sharman Apt Russell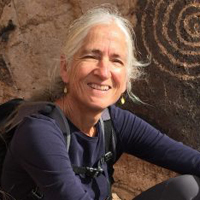 Sharman Apt Russell's nonfiction Diary of a Citizen Scientist (Oregon State University Press, 2014) won the John Burroughs Medal for Distinguished Nature Writing, whose recipients include Aldo Leopold and Rachel Carson. Sharman celebrates citizen science in the Gila Valley where she teaches writing at Western New Mexico University, Silver City, NM as well as Antioch University in Los Angeles, CA. Her dozen published books have been translated into a dozen languages and her awards include a Rockefeller Fellowship, Pushcart Prize, and the Writers at Work Award. Her eco-fiction includes the young adult Teresa of the New World (Yucca Publishing, 2015) and the science fiction Knocking on Heaven's Door (Yucca Publishing, 2016). For more information, go to www.sharmanaptrussell.com.
Ron Parry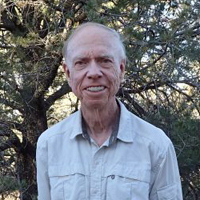 Ron grew up in Los Angeles, attended Occidental College in Eagle Rock, CA, and graduate school in Chemistry at Brandeis University in Waltham, Massachusetts, followed by two years of postdoctoral work in the U.K. After an additional year of postdoctoral work at Stanford University, he moved back to Brandeis as an Assistant Professor of Chemistry until 1978, when he moved to Rice University in Houston. He remained at Rice until 2012 and retired as an Emeritus Professor of Chemistry. His interests include classical music, environmental literature, botany, Lepidoptera, and hiking.
Jim Furnish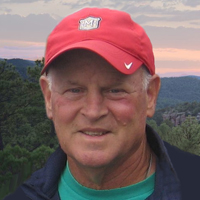 Jim Furnish retired as Deputy Chief of the U.S. Forest Service following a 34-year career working primarily in the West. As Deputy Chief at national headquarters in Washington, D.C., Jim played a principal role in promulgation of the 2001 Roadless Area Conservation Regulation.
He is the author of Toward a Natural Forest: The Forest Service in Transition and numerous published opinion pieces, including in the Washington Post and Albuquerque Journal.
Since retiring in 2002, Jim has served on several environmental and faith-based boards, and currently lives in Gila doing consulting forestry.
Sarah Johnson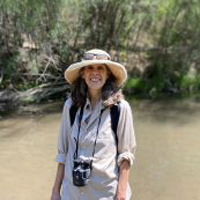 Sarah Johnson has lived in the Cliff-Gila Valley since early 2000. From 2001-2004 she was UGWA's administrative coordinator. Currently she works as a freelance editor, page compositor, and graphic designer.
Tom Krohley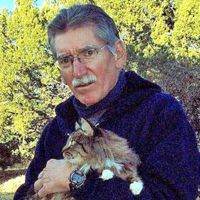 Raised in New York, Tom served in the Marine Corps before his career in investment banking, in the U.S. and abroad. He and his wife Esperanza moved from Connecticut to the Burro Mountains in 2001 where Tom, a volunteer firefighter, enjoys hiking, reading and being a gardener's helper.
Nora Fiedler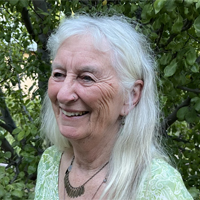 Nora Fiedler was one of UGWA's founders and served on the first UGWA board. She enjoys being outside in the beautiful Gila Valley, her home for almost 40 years, and volunteering at the local Food Pantry, the End of the Road Horse Rescue Ranch, and Gila Regional Medical Center.
Dennis Weller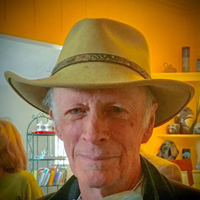 Dennis has been an engineer, scientist, photographer, and sculptor; and now he is an environmentalist. His hope is simple: that the Gila River will remain as it is.